Week 3 Everyday routines
This week was also a very hectic one. It took us three trips to IKEA getting the basics in place and for accomplishing a personal touch to our apartment. Parking is a mess, daytime fee is 40€ per day and 15€ fine so most take the fine instead of paying. I have secured a place in a garage close by. The weather is unfortunately turning cold not two digits anymore. Another thing, now when I am in that mood, something has to be said about the amount of dog pooh? It´s disgusting! The sidewalks are so dirty, but enough of that.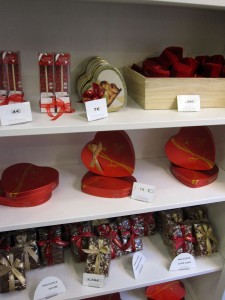 Last Monday it was Valentine, all hearts in Brussels, or maybe not! A big strike due to an incident, a couple of days ago, between a passenger and bus driver resulted in a walk-out on the underground, buses and trams. Everybody was forced to take the car, except those who lives in the city 🙂 . It resulted in a total chaos and gridlock.
A lot of happy faces ….
–
–
Part Two: Working
So the everyday routines are slowly falling into place. For me, it is the meetings and the daily planning of activities. The main difference, now being here in Brussels, is the fact that it´s much easier to find suitable time slots compared to squeezing in meetings into my three day travelling schedule from Sweden.
Where to start? Why not with the EU Parliament, the large shining buildings, that is holding the assemblies with the elected representatives from the 27 EU member states. Together with the counc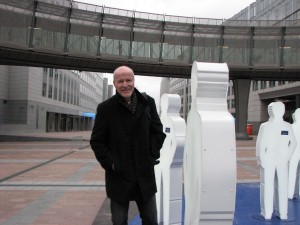 il they form the highest legislative body within the EU. It consists of 736 members which is the second largest democratic electorate in the world after India. With 379 million voters in 2009 the delegate's form the largest trans-national electorate in the world. The Lisbon treaty also gave the Parliament full control of the whole EU budget.
–
So what about the beer this week?
Yes, I decided to start from the very top with Westvleteren 12, voted the best beer in the world until recently when an unknown Swedish brewery (for me not being an expert) in Närke managed to take the gold medal.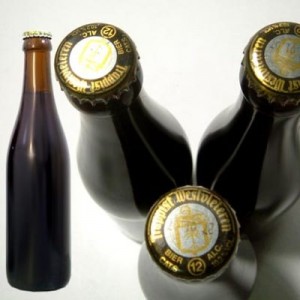 So I got a bottle at Beermania. The beer is very difficult to get hold of nowadays because of their reputation and they are as well very pricey (over 10€/bottle). One strange thing you will notice, it has no label. No 12 is recognized only by its yellow cap, (10,2% introduced 1940) both 8 (blue cap 8%) and 12 are bottle conditioned and can be saved for a special occasion. Their logo doesn´t fit on the cap but are visible on the crates, if you are lucky to buy one. They also have a blonde beer with a green cap (5,8%). 1838 the brewery started and it was the only Trappist brewery that managed to keep their copper vessels during the war. The monks stated "We are not brewers. We are monks. We brew beer to be able to afford being monks." To buy directly, you need to call in advance and you may order just one crate per person. I will investigate this and get back. The monks at St Sixtus still refuse to be interviewed and there have been rumours that the beer might be sold on the open market, but so far this hasn't happened.
Okay, I have to admit it is an amazing beer, with an extremely complex taste, raisin and plumbs, sweet and fruity that makes you feel soft and warm inside. I really liked this beer, although it´s strong, there was no alcohol taste what so ever. It was just marvelous. This will definitely set the bar for future tasting.
I heard that they sell this beer in Sweden at 40€ per bottle in the pub? Anyone would like to order?
This weekend we took the chance to get a little bit further out of town, about 15K to the south end of the big forest named La Forêt de Soignes. Well over 4,000 ha of forest make it a fantastic place for recreations. You can walk along many small tracks and easily get lost, if you aren't careful. We went to a little village called La Hulpe and to a beautiful château with the same name.
It is partly a park but it has also wilder areas and some small ponds.
The Domaine Solvay (as the forest also is called) and castle host regular shooting of films, television programs and commercials. You can rent the dining room of the castle to organize dinners, cocktail receptions, seminars, conferences, weddings and other special events. The area has some similarities with England with large ivy, holly, boxwood and rhododendron giving the park some green also during wintertime. The forest is linked by small paths and continues out in the main woodland almost all the way up to the Ixelles Ponds in Brussels (15K north). We might test that someday.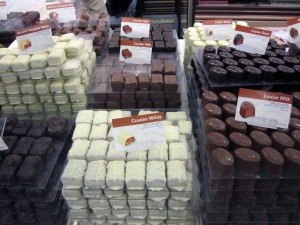 –
–
Belgian chocolate is something special, so they say. There are more than 2,500 chocolate makers and 100,000 of tons are exported each year around the globe. My dear colleague Mike recommended Leonidas as a good choice and value for the money. It was of course big business during Valentine.
Coming weeks:
EU continued
Pommes Frites, what is it all about, really?
In search for the best beer (an ongoing quest for the perfect pint)
Moules and other seafood
Culture (Museum Night Fever!)
Markets
Politics; http://lerecorddumonde.be/ In Brussels a watch is counting down for a country without government. (Iraqi is holding the record)
Facts of the week;
Drink; Trappist Westvleteren 12 Yellow (10,2%) dark beer, best in the World?
Food; Belgian chocolate
Location; Castle La Hulpe
Point Of Interest: EU Parliament